Meet the Team
Eric Feigenbutz, RVT & President
Eric was raised in a small farming town of northern Idaho. He attended ultrasound school where he received his B.S. in Medical Imaging (vascular option).
His fourth year of college included an internship in Phoenix, AZ. He has worked at several hospitals and outpatient clinics over the years before starting AZ Doppler.
Eric's passion with CCSVI started with a patient last spring bringing in some information about a new thought process by Dr. Paolo Zamboni about venous flow and problems with stenosis or occlusion and the association with Multiple Sclerosis. Eric made several trips to New York for specialized training for the Doppler of CCSVI which he shared with his techs. Eric is passionate about being a part of diagnosing CCSVI because they have seen first-hand the improvements that can happen to patients after the liberation procedure is performed.
Nicole Feigenbutz, RVT, RDMS & Vice President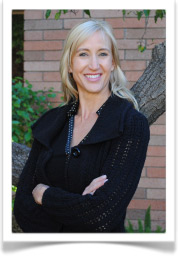 Nicole was born and raised in Montana – Big Sky Country.  She attended Oregon Institute of Technology receiving her Bachelor of Science Degree with a major in medical imaging technology – Vascular option.  After completing her internship in Bellevue, Washington she moved to Arizona in 1996 to begin her career in the field of ultrasound.
Nicole has always had a passion for working in the medical field for as long as she can remember.  She loves what she does, because potential life-limiting problems can be detected virtually painlessly in a matter of minutes using noninvasive ultrasound technology.
Even after all these year, Nicole feels a great sense of satisfaction and passion for providing the absolute best for each patient she has the privilege of meeting and scanning.
Nicole is co-founder of Arizona Doppler Specialists.  In her spare time she loves to bike, read, travel and spend time with family, friends and her sweet Great Dane – Rose.
Susan Musselman, RVT, RDCS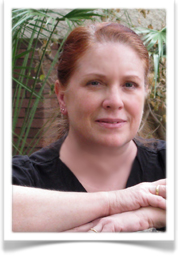 Susan graduated from ASU with a Bachelor of Science in Business Administration and a major in Computer Information Systems.  After graduation Susan looked for a job in the computer industry with little luck, however she was able find work at a major hospital in Phoenix.  It was in the medical field where Susan found her "niche".  Since virtually everything in the hospital is computer based she fit right in.
After about four years Susan was given the opportunity to learn Vascular Ultrasound.  She studied under the direction of three Registered Vascular Technologists (RVT) and a Medical Director/Vascular Surgeon who loved to teach.  In 1990 she obtained her RVT with the American Registry for Diagnostic Medical Sonography (ARDMS).  Susan then went back to school to learn Echocardiography.
Susan enjoys patient care, which is the major reason she has stayed in the medical profession for over 25 years.
Jollene Fleek, Operations Manager
Jollene attended ASU where she received her Bachelors degree in
Psychology. She worked in the mental health field and then transitioned into the medical field in 2007, when she began working at AZ Doppler.
Jollene works behind the scenes as Operations Manager, but also enjoys interacting with patients and answering questions.
In her free time, Jollene enjoys photography and gardening. She has a love of animals, which includes three of her own…a lovable cat and two very playful dogs.