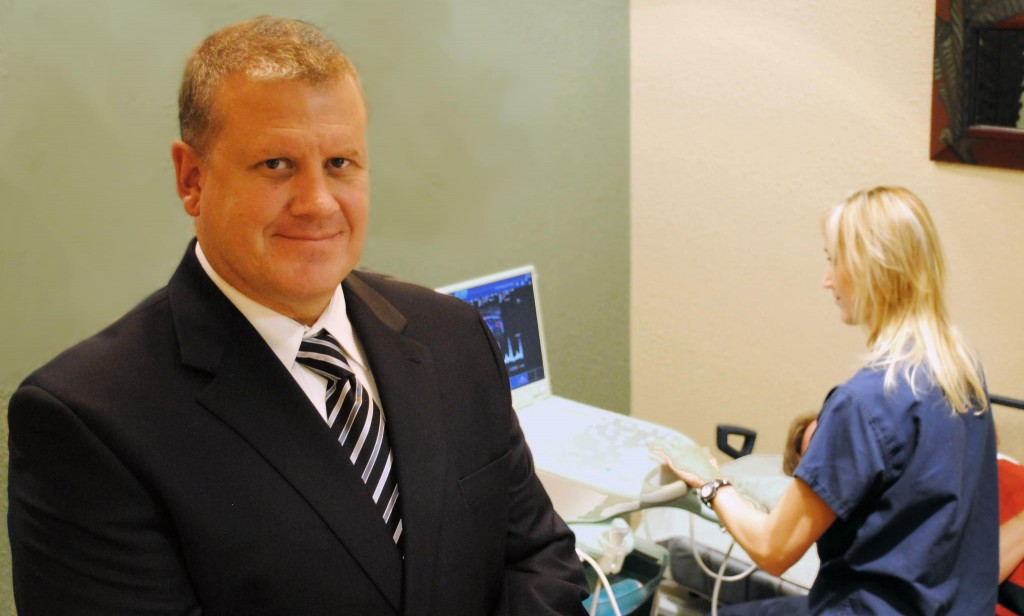 Arizona Doppler Specialists understands that choosing where to go for CCSVI diagnosis can be a difficult and at times an overwhelming choice. We have created an environment for patients to get the information they need to make an informed decision about their healthcare. Our team is available to answer questions and walk you through each step of the CCSVI Doppler ultrasound screening. We are here for you.
Our Phoenix based company, is the only facility in the southwest performing the CCSVI Doppler ultrasound screening. Numerous patients travel to Phoenix every day from all over the world to have the diagnostic screening provided by AZ Doppler.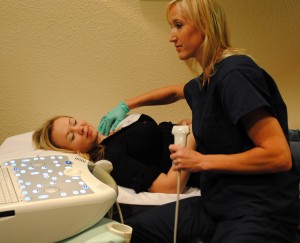 About Arizona Doppler
Founded 8 years ago by Eric and Nicole Feigenbutz, Arizona Doppler Specialists is a local family owned and operated company with over 50 years of combined vascular diagnostic testing experience. We partner with local hospitals, imaging centers and physician offices in the Phoenix and Tucson Metropolitan areas. We have been performing the CCSVI Doppler screening for over 4 years.
Why choose Arizona Doppler
AZ Doppler is an accredited mobile ultrasound laboratory with the Intersocietal Commission for the Accreditation of Vascular Labs (ICAVL). We have achieved accreditation in the following areas: Venous, Arterial, Extracranial and Visceral Doppler. To be granted accreditation with ICAVL a vascular lab must demonstrate a commitment to quality by following the highest standards and submit extensive case documents of these standards for peer review before accreditation can be achieved and granted. Through the accreditation process, laboratories assess every aspect of daily operations and its impact on the quality of care provided to patients.

For a list
ing of ICAVL accredited labs:
International Commission for the Advancement of Vascular Laboratories
Our Technologists
All technologists at AZ Doppler are Registered Vascular Technologists (RVT) with The American Registry for Diagnostic Medical Sonography (ARDMS). ARDMS promotes quality of care and patient safety through certification and continuing competency of ultrasound professionals and is globally recognized for its standard of excellence in sonography.
To verify registry status of any technologist:


American Registry for Diagnostic Medical Sonography
Zamboni Doppler Training and Protocol at Arizona Doppler
Eric Feigenbutz, BS, RVT and President of Arizona Doppler Specialists has taken special interest in providing the most accurate and comprehensive Doppler screenings for CCSVI. Eric attended his first symposium on CCSVI at State University of New York Downstate Medical Center on July 26, 2010 to learn more about the CCSVI hypothesis, the specific protocol and to hear from specialists from around the world. He quickly realized that just reading about Dr. Zamboni's protocol was not enough to provide accurate assessment for CCSVI, so Eric selected Buffalo Neuroimaging Analysis Center at Buffalo General Hospital in New York for training. He has trained each of our technologists to follow this specific and detailed protocol. Each technologist performing CCSVI Doppler ultrasound screenings for AZ Doppler has been trained to follow the Zamboni specific protocol.
For more information on our training:
Buffalo Neuroimaging Analysis Center (BNAC)
About the CCSVI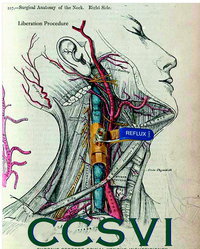 Dr. Paolo Zamboni, an Italian doctor and former vascular surgeon, developed a new type of treatment/therapy for MS patients suffering from CCSVI called 'The Liberation Therapy'. According to Dr. Zamboni, MS is possibly not a chronic disease of the central nervous system, but a disease of the vascular system.  Narrowed blood vessels cause unnourished blood full of toxins to back up in the brain and not drain from the central nervous system.  Some believe that this combination of events causes the symptoms of MS.  The liberation angioplasty treatment inserts a catheter with balloon into the patient's vein, thereby opening the vessel so that the blood can drain properly.
Patients who could barely walk or perform basic functions controlled by the central nervous system are experiencing dramatic life-changing results.