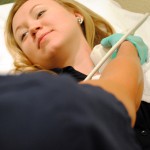 We provide Doppler ultrasound screenings for CCSVI using the Zamboni Doppler Protocol.
We also provide follow up CCSVI Doppler ultrasound screenings post Liberation procedure.
We can assist you with travel arrangements including hotel recommendations and ground transportation, if needed.
We are mobile and can work with you to develop group screenings and travel to your state.