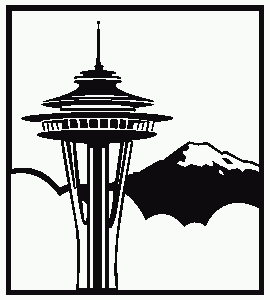 We're making another trip to Tukwilla, WA (just outside of Seattle) to provide CCSVI Doppler ultrasounds. We will be at Vascular Access Centers (VAC) on Friday, February 10 and Saturday, February 11, 2012. Appointments have filled up very quickly, but we still have room for a few more. We will be offering the Zamboni protocol CCSVI Doppler ultrasound, as well as a Limited Doppler ultrasound. The CCSVI Doppler ultrasound follows the Zamboni protocol to evaluate the jugular, vertebral and deep cerebral veins. The Limited Doppler ultrasound evaluates the jugular veins and left renal and iliac veins.
We are excited to team up with VAC and Danielle Rheaume again to provide CCSVI Doppler ultrasounds to the great city of Seattle!
For more information or to schedule an appointment please email ccsvi@azdoppler.com or call 602-368-1079.