We are excited to ann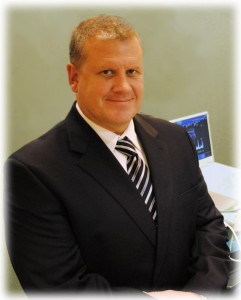 ounce that Eric Feigenbutz, RVT has been invited to speak at the upcoming ISNVD 2nd Annual Meeting during the MS Patient Day. He will be discussing the use of Doppler ultrasound as a tool to diagnose CCSVI. The MS Patient Day is on Saturday – February 18, 2012 in Orlando, Florida (USA). Eric will be in great company. Just a few of the other speakers include: Paolo Zamboni, MD; Salvatore Sclafani, MD; Robert Zivadinov, MD, PhD; William Code, MD; E. Mark Haacke, PhD; Michael D. Dake, MD; David Hubbard, MD; Bulent Arslan, MD; Kirsty Duncan, PhD and the list goes on and on. The entire list of speakers and topics is online at: http://isnvd.org/index.php?site=patientday#content.
The MS Patient Day is open to anyone interested in attending (cost is $75 to attend in person which includes lunch) AND for anyone not able to attend in person there will also be a webinar available (cost is $25 for the online webinar). What a great opportunity to see the most well-known names in CCSVI discuss the latest developments!
We are so proud that Eric has been invited to speak and will be able to share his vast knowledge of Doppler ultrasound, as well as his passion for CCSVI!