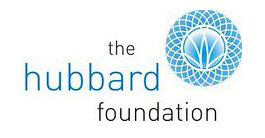 The Hubbard Foundation Annual Conference will be held on May 12-13, 2012 in San Diego, California at the historic Liberty Station. A wonderful group of speakers have been assembled, including:
John Cooke, MD, PhD  |  Terry Wahls, MD  |  Paolo Zamboni, MD
Gregory Berkoff, DC  |  Ann Boroch, ND  |  Michael Dake, MD
David Hubbard, MD  |  James McGuckin, MD  |  Donald Ponec, MD  |  Mark Stengler, NMD
What a great opportunity to hear from some of the best known folks in CCSVI research. The event is open to the public. Early bird registration runs until March 31 and includes a gluten free lunch, as well as a discount on the registration fee. Register online at hubbardfoundation.org. Hope to see you there!